Main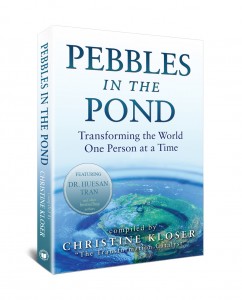 WELCOME to Dr. Huesan Tran's vision of NEW PARADISE ON EARTH!!!
Dr. Huesan B. Tranis a transformational author/speaker, spiritual teacher and visionary leader integrating spirituality in business, finance & economics for clarity and direction to transform the old paradigm to a new paradigm of unity to live your passion, purpose & mission and co-create a New Paradise on Earth.
Humanity is in the midst of the greatest transformation in human history and challenges/changes are happening in all aspects of life, especially in business, finance and economics.  The current financial and economic structure and system cannot keep pace with human evolution and failed to meet the needs and demands of humanitarian development.  The old paradigm is falling apart and a new paradigm is emerging for new human evolution.
Through Dr. Huesan Tran's platform and community, you will discover the new paradigm, revolutionary models, and innovative frameworks for multi-dimensional transformations and take part in the transitions from the old economy to the new economy, the old world to the new world.
Dr. Huesan Tran has designed three phases to create a New Financial Paradise™:  Healing, Rebuilding, and Fulfilling.  There are new models, frameworks, books and seminars in each phase.  The Financial Healing book, the Financial Healing Series™ educational program, and the New Financial Paradigm™ seminar are the work of phase I as a start.
One of Dr. Huesan Tran's signature work is the invention of the revolutionary New Wealth Model™ that integrates spirituality to financial and wealth management.  That will be introduced and taught in phase II.  The New Wealth Model™ addresses the overall needs of the complete human life cycle and aligns wealth creation with divine purpose and mission to attain a New Financial Paradise™ for joy, peace and prosperity.  In addition, Dr. Tran creates a platform for a new generation of visionaries, pioneers, leaders and industry experts to collaborate and bring new thoughts, inventions, innovations and solutions to co-create a New Financial Paradise™.
Phase III is economic healing and transformation to fill the gaps of the unmet needs for new human evolution and to fulfill the collective mission to co-create a New Paradise On Earth.